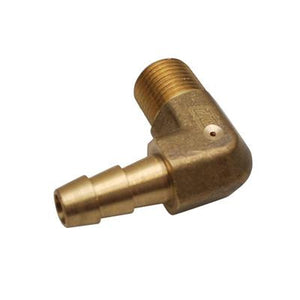 1994-2002 Dodge 5.9L Cummins (excluding 2001-2002 Automatic Trans) BD-Power 1040310 Elbow Orifice
The BD-Power 1040310 Elbow Orifice for your 94-02 Dodge Ram is calibrated to provide 50% more turbo boost on initial acceleration. Due to the increase of more constant boost, it is suggested that a performance air filter be installed in the vehicle to accommodate the extra flow. The conventional air filter may collapse under the constant flow.

Features:

Easy Installation

Increases Boost

Note: Will not fit on 01-02 automatic models due to differences in compressor housing.