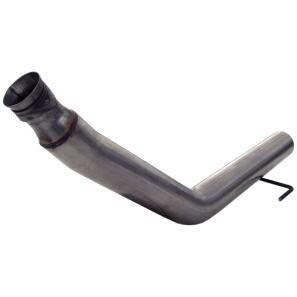 1994-2002 Dodge 5.9L Cummins MBRP 4" Aluminized Downpipe DAL401
Get even more exhaust flow with this MBRP Down Pipe

MBRP down pipes are jig manufactured to ensure total accuracy. Smooth mandrel bends will give you the best flowing down pipes in the industry. Gain extra power and enjoy the EGT reduction as well. Constructed from heavy duty aluminized steel you can count on this pipe lasting for years to come.
Fabrication may be required to complete exhaust system.

Features:

4" Aluminized Steel Construction

Increase Power & Efficiency

Lower Exhaust Gas Temperatures


Mandrel Bent & Jig Manufactured

3 Year Warranty