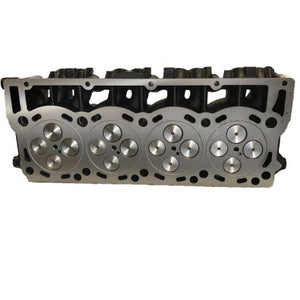 6.0 Powerstroke Products Cyl. Head
The perfect solution to all your 6.0 powerstroke cyl. head problems. You can choose from 18mm or 20mm, and you can get them anywhere from a bare cyl head up to loaded heads with heavy duty valve springs and O-ringed and ready for power!
used in conjunction with head studs these are the answer to the most common problems with the 6.0L. Do Not Use Fel-Pro Gaskets with the O-Ringed Heads they will not work and will cause you nothing but grief and will void your warranty.
These heads come with a one year unlimited mileage warranty from the date of purchase.